Welcome to the website of Tain and Fearn Free Church.
Press anywhere on the red square  to go to sermons and broadcasts.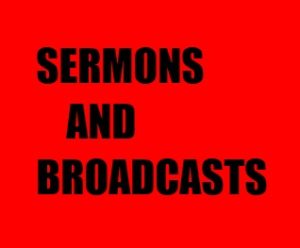 Sunday Morning

services are broadcast at 11.00am
Sunday Evening

Services at 6.00pm
Ministers

Messages,

broadcast during the week in form of  Bible Readings accompanied with prayer. They will be  posted here and also on our church FaceBook page.
INFORMATION ABOUT OUR WEDNESDAY PRAYER MEETINGS USING ZOOM.
You can join the Prayer Meeting using the

Internet

or you can join using your

Telephone

. Below are instructions for both these ways of joining this meeting.
Please note:
However you can join the meeting anytime after 7pm and we do recommend  that you join before 7.30pm as inevitably, there will be teething problems!
Connecting through the internet – 
By far the easiest way is to click the link given here (https://us02web.zoom.us/j/85325669587).
Please note that if you do not already have the Zoom App then you will need to download it by clicking on this link  Zoom./us/download   to have it installed onto your smartphone or computer or laptop first.
Then click – 'Join a meeting' and enter this Meeting ID which will be the same for the foreseeable future- 853 2566 9587
Then you will be taken to the Prayer Meeting.
Connecting on the Phone
There is no extra charge for this call, it is the same as if you were to call any landline in the UK. 
Dial either of these numbers –
You will be asked to enter the Meeting ID and press then the hash key  – 853 2566 9587 # 
Then the voice asks for a personal ID (not relevant) just press the Hash Key # again. 
You will then be added to the Prayer Meeting. Press your Speaker key to allow you to put the phone down beside you and then you can sit back and be part of the meeting.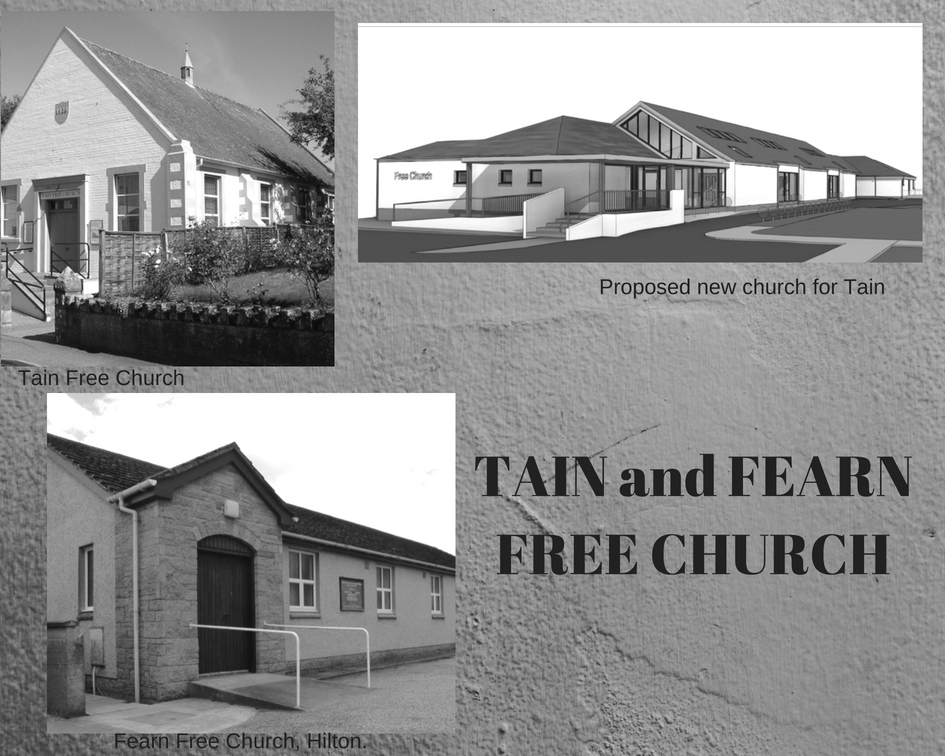 New or visiting?
To contact the minister,  Rev Alasdair MacAulay tel:

01862   892156

 
To contact the Assistant Minister, Rev Andrew MacLeod, tel: 01862 832104 or email: mowgli16b@hotmail.com
See our latest Bulletin for more information about our Sunday services and our meetings for prayer and Bible study.
********
Sunday service times for Hilton  are 10.00am and 6.00pm
Sunday service times for Tain are 11.30am and 6.00pm
The venues for our Wednesday meetings for prayer and Bible study vary and are to be found in the weekly bulletins.
UPDATE 18th March 2020
The elders have met this evening on a conference call in response to COVID-19 and have made the following arrangements:
• All face to face contact has been suspended for the time being. This includes public worship on Wednesday and Sunday.
• SUNDAY WORSHIP
Worship will be live streamed at 11am and 6pm on our YouTube channel https://www.youtube.com/channel/UC9E4Fzhc1_UjRBlpR-R6Svw
And on our church website –  https://tainandfearnfreechurch.co.uk/
Our ministers will lead worship and preach each week.
For those who cannot access the internet, we will attempt to post audio recordings on CD through their letter boxes.
• WEDNESDAY'S
We encourage our congregation to set aside time for prayer at 7:30pm every Wednesday in their own homes. We hope to upload a devotional each Wednesday.
• PRAYER
Perhaps the Lord is calling us all to repent from our lack of urgent and daily prayer.
We need to pray for forgiveness for us and the nation, for wisdom, faith, understanding, and courage.
The Free Church has called us the nation to Prayer THIS Sunday 22nd March. Invite your friends and family to set time aside and pray with us to our God!
Please do not hesitate to contact your elders or ministers at any point over the phone or email.
It is vital that we make every effort to care for one another. Give a call to someone, ask how they are doing physically and spiritually.
Psalm 116:1
I love the Lord because my voice and prayers he did hear.